Devil's Night Show Featuring DLA and Denim Robot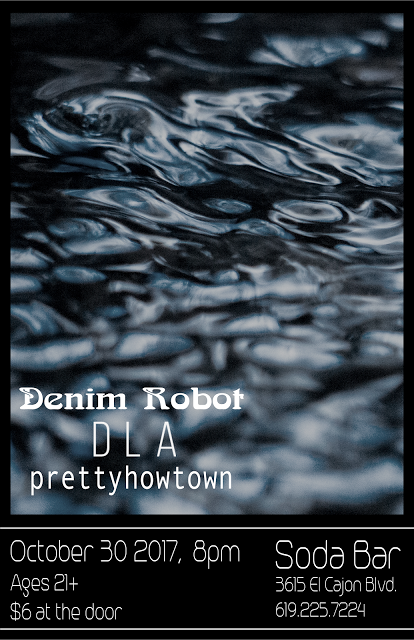 Ever ponder the what night before Halloween is called? Me neither, until today. Apparently, according to this article, it all depends on where you live, with names ranging from "Cabbage Night", to "Devil's Night", to "I Have No Word For This."
Regardless, that fun spooky holiday is almost here! While you probably have exciting plans already locked up for Tuesday night, I would like to cordially invite you down to Soda Bar this coming Monday (10/30) for a great night of electronic music, featuring two SSC artists, Denim Robot and DLA. Denim Robot will be debuting several new songs never played live before.
If you have checked out any of the awesome Open Oscillator events, you might also recognize artists GSE and prettyhowtown, who will also be sharing the stage on Monday. This will be a great opportunity to see these artists perform extended length sets, and you get to show off your costume a day early!
The set order and times will go roughly as follows:
GSE: 9:00-9:40
Denim Robot: 9:50-10:40
prettyhowtown: 10:50-11:20
Looking forward to seeing you there on Goosy Night, or Mischief Night, or whatever you want to call it!